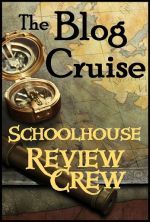 What an absolutely
amazing year
we have had. We have experienced a depth and breadth of blessing that I am still trying to wrap my mind around.
The year has been one that has given new meaning to the scripture
Now to Him Who, by (in consequence of) the [action of His] power that is at work within us, is able to [carry out His purpose and] do super abundantly, far over and above all that we [dare] ask or think [infinitely beyond our highest prayers, desires, thoughts, hopes, or dreams]
—
Ephesians 3:20-21
If you had told me two years ago that we would have done and experienced what we have this year I would have laughed at you.
We have seen over 7 000 km of Australian country side, experienced Hong Kong and rested in Southern Africa. My
daughter graduated
and my youngest started school. We have also enjoyed a Charlotte Mason approach in the 'science of Relationships' in our monthly
Field trips
...
This year was a special year in my husbands family as his parents celebrated their
Golden Wedding Anniversary
. We desperately wanted to fly to South Africa and be a part of the moment but financially this just was not doable. In His grace and in His unique way He blessed us with finance and we were able to book tickets to go.
I

n South Africa we ...
Some
of the things we did on our trip in April and May
In our Homeschool we...
I have been encouraged in my homeschool journey as I joined our local Mom's homeschool support group who have been working their way through
A Charlotte Mason Companion
by Karon Andreola.
One of the things often spoken about is creating opportunities for our children to explore the community around them and form a 'science of relatations'. I have seen Sir N flourish with this trips and here are some that we have enjoyed this year:
In Australia we...
November was a month of exploring Australia and witnessing a
Total Solar eclipse
.
Personally I have ...
And on this blog ...
My top posts have been
Top Search Keywords
Help me be good books
File Folder Fun
It still leaves me breathless when I think of all the wonderful things we have accomplished this past year. Being a single income family these things would not normally be a possibility for our family. It's been amazing watching how the Lord has opened doors for us to accomplish these things. I wonder what He has in store for me in the new year ?
So what have you been doing in the last year that has kept you saying thank you ??
Blessings
This post is part of a
Schoolhouse Review Crew Cruise
.