Welcome to day two of the 5 Days of Charlotte Mason Resources. Yesterday I shared my
Charlotte Mason Method Book Recommendations
. These books were the very first books I read about home education and they are the books which influenced my home educating journey. Until recently these were the only books on the market about educating using a Charlotte Mason Philosophy. The topic today has been in response to the following question from my friend in Singapore.
"What books do you suggest that I can pick up and read to understand more?"

- Lady T...
For most of my home education journey I have only had access to
A Charlotte Mason Companion.
This book inspired me and still does. When ever I need some encouragement or reminding I go straight to this book for it.
A couple of years ago I had the privilege of attending a
Charlotte Mason Afternoon
here in Melbourne that I came face to face with a deeper understanding of her method and how it works in real life. That wonderful day was hosted by Jeanne from
A Peaceful Day
. Jeanne is passionate about Charlotte Mason, her passion and joy are an inspiration and a deep source of encouragement. It was at this meeting that I first heard about the two books I am sharing with you today.
Format Paperback | 138 pages
Dimensions 152 x 226 x 12mm | 220g
Publication date 12 Oct 2014
Publisher Createspace Independent Publishing Platform
Language English
Illustrations note black & white illustrations
ISBN10 1500808032
ISBN13 9781500808037
This book inspired and encouraged me to think deeply about why I choose to do things in my homeschool. Karen asks some very deep questions that most of us simply gloss over. Karen helped me see that a Charlotte Mason education is deeply purposeful. Karen explores the Why behind every aspect of Charlotte's methods. Having
a deeper understanding of the Why
definitely enables to better pursue the how. I found the word studies fascinating and insightful. I came to realise that reading Charlotte's books takes on a whole NEW meaning when you understand what the words meant in her era. Karen has written a book to empower the Charlotte Mason educator to understand the principles that are behind her teachings. Once you have an understanding of these deeper principles you will be able to structure a full educational experience for your child with full confidence.
I wish to share what I think I know concerning the connection between her understanding of educational philosophy and the traditions of the classical past...




I assume you are reading because, like me, you are interested in Charlotte Mason and classical education. If we had the opportunity to sit down comfortable and chat over a cup of coffee, these chapter are what I would share with you.

- Karen Glass
This is exactly what Karen has done in this beautifully written book. This book will challenge and inspire you regularly.
You can connect with Karen on her blog:
Karen Glass: Author of Consider This
.
Format Paperback | 210 pages
Dimensions 154.94 x 228.6 x 17.78mm | 340.19g
Publication date 16 Oct 2013
Publisher Underpinnings Press
Publication City/Country United States
Language English
Illustrations note black & white illustrations
Author: Laurie Bestvater
ISBN10 0615834108
ISBN13 9780615834108
I really enjoyed reading
The Living Page
. Laurie invites us to take a closer look at what Notebooks are and how they were used by Charlotte Mason and more importantly why. I was surprised to learn just how much notebooking has changed and the deeply personal nature of a Notebook. A few of the types of notebooks Laurie looks at are:
Nature Notebooks
Scrap books
Science Notebooks
Calendar of Firsts
Motto Books
Poetry Book
Fortitude Journal
Commonplace Book
Copy Books
Other Copybooks
Timelines
History Charts
Book of Centuries
Calendar of events
I love the samples and insights. This book will change the way you view written work in your Charlotte Mason inspired homeschool.
Mason had shown me that the notebooks can be forms of vitality, literally the shape and outline, the liturgy of the attentive life. They nurture the science of relations and the art of mindfulness. They teach us to see the very brief beauty of now, to know the landscape of here, to be present in all our pleasures and pains.
- Laurie Bestvater
You can connect with Laurie here:
Which books have you read that have helped you have a deeper understanding and appreciation for a Charlotte Mason education?
Blessings
Chareen
{All links to the Book Depository are Affiliate Links in this post. This does not change the cost of books should you choose to click on my links. The cost to you remains the same. I only recommend/link to books I have actually used or personally own.}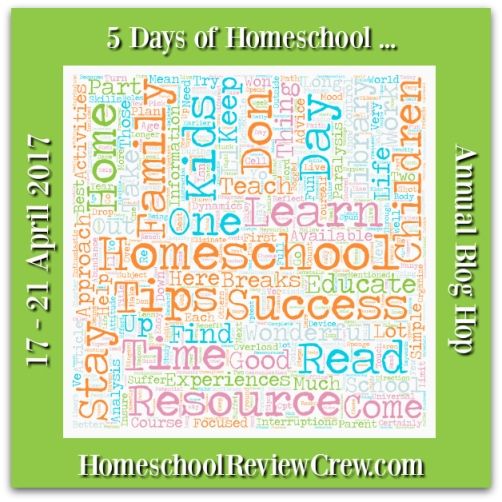 This post is a part of the
Homeschool Review Crew Blog Hop
. Grab a cup of your favourite beveridge and be encouraged by this group of homeschool Mom's sharing their hearts and homes with you