Welcome to the
annual Homeschool Review Crew Blog Hop
. This is post one in my series for this week:
5 Days of Charlotte Mason Resources
. Before I begin though I would like to let all my readers know that I have been accepted into the
Book Depository Affiliate program
and will be using affiliate links in this series.
The topic today is
Charlotte Mason Method Book Recommendations
. A few months ago I had the wonderful privilege of meeting a beautiful home school family from Singapore. It was so lovely connecting with someone new whom I met via my blog. The hours flew by and were too short but we have managed to stay in touch via my blog Facebook page. One of her questions to me was:
"How do you get started with Charlotte Mason?"

- Lady T...
My journey with Charlotte Mason started around 19 years ago. We had just immigrated to New Zealand and heard home education. We were very much sitting on the fence regarding education and the idea of educating my own children was something so stunning my mind was reeling in shock!
Answering my friends question is a little harder than a simple straight forward here read this. Today there are so many books about Charlotte Mason and her philosophy of education. Personally it is good to read a few different things and then decide what is best for you and your family.
When I first learned about Charlotte Mason there were very few books available and her personal writings were not in print either. The interent was a thing on the horizon and most people I knew did not own a computer! (including us)
I am deeply grateful to all those who have written books on what they have learned about Charlotte and the more of them I read the broader my understanding becomes. Today I will share with you the first two books I read and that influenced my choice to pursue a Charlotte Mason Philosophy and Methodology.
Books to start with
I was given a copy of
For the Children's Sake : Foundations of Education for Home and School
to read. Reading this book created a whole paradigm shift for me. I had never heard of the gentle art of learning before. This was the fist book I read introducing me to a Charlotte Mason Education. In fact reading this book is the catalyst that started me home educating.
A couple of years later
Karen Andreola
introduced me to the practical side of a Charlotte Mason education and
A Charlotte Mason Companion
was soon become my favourite home schooling resource and is one that I recommend to any homeschool Mom who asks me
which books I would recommend they read
. It is still my go to book when I need some homeschool encouragement.
This beautifully illustrated book is full of encouragement and how to chapters. Karen covers practical topics like: The Art of Narration,
Mother Culture
, Shakespeare and Dickens. Topics of Art and Music appreciation along with Grammar, History, Nature Study and a few more kernels of wisdom. A beautiful book full of gorgeous line illustrations.
Books Written by Charlotte Mason
None of Charlotte's books were in publication when I first started home educating and come to think of it there was no internet either! When they were first brought back into print they were still very rare. I managed to procure
Charlotte Mason's Original Homeschooling Series
recently and will be reading through it over the next year.
There are six books in the series:
The series has now been published in a single volume of over 2,700 pages!
The Original Home Schooling Series by Charlotte Mason
.
The Original Home Schooling Series is available on
Kindle
Or for
FREE
here:
Charlotte Mason in Modern English
Online Resource for homeschooling with Charlotte Mason Methods
Connect with Charlotte Mason Home Educators on Facebook
I am looking forward to sharing more resources with you tomorrow.
Blessings
Chareen
{Affiliate Links to the Book Depository have been used in this post. This does not change the cost of books should you choose to click on my links. The cost to you remains the same. This decision will not impact the way in which I recommend books to you my readers. I only recommend books I have actually used or personally own.}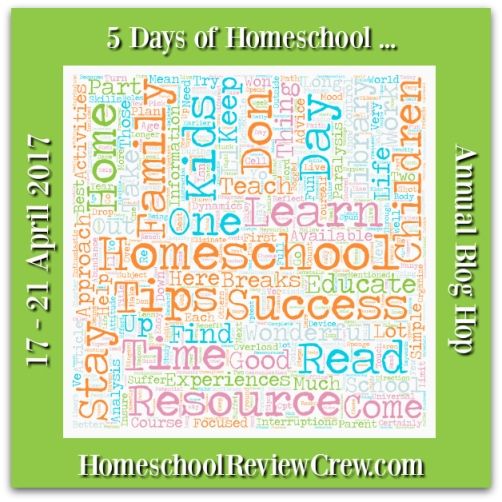 This post is a part of the Homeschool Review Crew Blog Hop. Grab a cup of your favourite beveridge and be encouraged by this group of homeschool Mom's sharing their hearts and homes with you