Wet-Dry-Try
is a new addition to the
Handwriting without Tears
product line. It is a digital version of the popular
Handwriting Without Tears®
Slate Chalkboard
activity which is used to practice Capital Letters and Numbers.
I was looking for something to use with Sir N as his hand writing is not the best and I have chosen this year to work on his letter formation as he tends to write some of his letters in the incorrect 'order' as well as reverse some of his numbers when doing math. He loves playing on my Galaxy Tab2 so decided to try out the
Wet-Dry-Try
app.
At first he was a little frustrated as I had set the stroke tolerance on challenging. Using the app on this setting made him slow down and be more particular in forming his letters which is what I really needed. Within a couple of days I already noticed an improvement in his handwriting. He started forming his letters a lot neater and with more care. Once he realized he needed to slow down and take care he enjoyed unlocking cards.
How it Works
The 'teacher' draws the letter while coaching the student on the order of the stroke
The student uses the 'wet' sponge to wipe away the letter.
The student uses the tissue to dry the board
Now the student writes the letter using the chalk
Children can only work on one letter at time. They are not able to reverse letters and the smiley face in the left corner shows the children where to begin their letters.
Why Handwriting ?
Some people ask why should we work on hand writing skills in an era when typing seems the way to go? Good question. I did some research and found an interesting article on
How Handwriting Trains the Brain
and impacts brain function published in
The Wall Street Journal
in 2010. The article spoke about studies are showing that writing by hand
engages the brain in learning
the specific movements memorized when learning how to write aid visual identification
activated massive regions involved in thinking, language and working memory—the system for temporarily storing and managing information.
I have found over the years that copy work is a great way of growing my children's vocabulary and spelling skills so consider writing to be an essential skill.
About the App
Three levels of learning for each letter and numeral
The ability to lock in a level of play/learning
Visual and auditory feedback for each level.
Parental settings allow you total audio control (Background Music, Voice Instruction, Sound Affects)
Instant feed back and gentle consistent coaching.
The ability to set the sensitivity level (two levels: challenge or easy)
Two modes

Pick and Practice- In this mode the student chooses the letter / number they want to work on.
Winning Order - This mode organizes the letters in HWT developmental teaching order.

A personal instructor coaches the student through the order of writing each letter.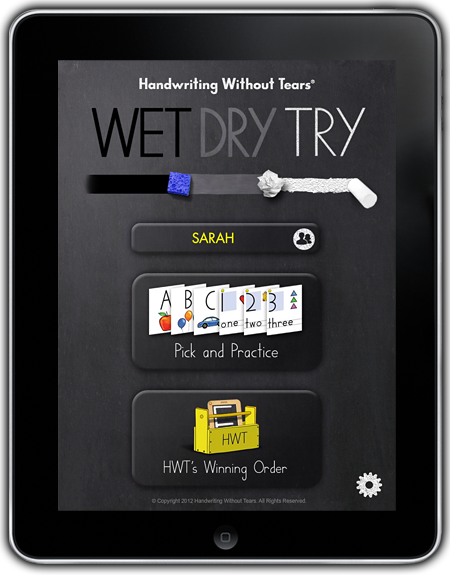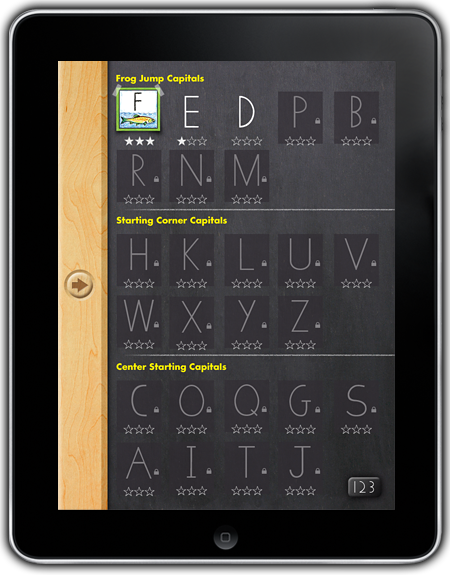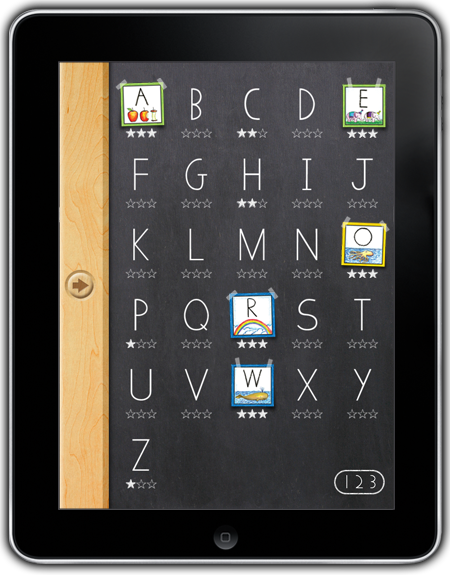 Where to purchase**
for your iPad over at iTunes for $4.99
for your Android over at Google play for $4.99
** All prices are correct at time of publishing this post. It is your responsibility to check the price before purchasing any items.
Prices are shown in US $
What others are saying
We have really enjoyed using this app and hope that the team are able to produce a lower case app. So if you are looking for an app that trains correct letter formation I highly recommend this one. We downloaded a few others to play with and Sir N's comment to me was "Mom these are silly because they don't help you stay in the lines." You can use Wet Dry Try with confidence.
Blessings
Chareen

This post is part of and linking with the Schoolhouse Review so don't forget to pop on over and read what others are saying about Schoolhouse Teachers.com.

This post contains NO affiliate links.
Disclaimer: I received a free copy of this product through the Schoolhouse Review Crew in exchange for my honest review. I was not required to write a positive review nor was I compensated in any other way. All opinions I have expressed are my own or those of my family. I am disclosing this in accordance with the FTC Regulations.