Schoolhouse Review Crew 5 days of ... blog hop
.
The theme for my 5 days is
Curriculum Choices
. My aim is not to list every single resource out there (That in itself would be almost impossible as the Internet is an ever changing place). My aim is to give you some ideas to start you off.
Today's theme is Geography
Over the years I have found that this is one area that is mournfully neglected in the home school community. There are a few ways of teaching this interesting subject after all everything that has ever happened in history happened somewhere in our amazing world!
Incidental Geography
One way is to do incidental geography. This is done a couple of ways. One is to have a world map on which you mark the countries you learn about in history or your current read aloud.
Sonlight
uses this method. Another is to pick a continent and do it the traditional school way which is to start memorising the countries and their capitals. It's all simply a matter of drill work.
Books
The
Geography Puzzle
is a fun thing to build and learn the countries and capitals of the world.
Pinterest
is one of my favourite Geography resources
Mapping
Curriculum
Expedition Earth
Sir N and I are currently working through
Expedition Earth: A Journey through God's World
. This curriculum was written by Erica from over at
Confessions of a Homeschooler
. We have been working our way slowly through this download watching YouTube clips, cooking and extra Notebooking pages. Sir N is enjoying it so much that he calls it our
Travel School
.
Trail Guide to World Geography
Trail Guide to World Geography
This particular package is my all time favourite. You can purchase this as a book or an eBook download. This
little
big book is chock full.
If you do this book with your children they will have covered geography from A-Z in three years. You do each section once. Once in primary school, once in middle school and once in high school. Each time your student does a year they go deeper learn more and practise more.
Each level is a complete 36 week school year course. The teachers manual comes with everything you need to successfully and comprehensively teach geography without any prior knowledge of the subject. There are also
student work books
available for each grade level.
On the www
Milk and Cookies
has the most
comprehensive collection of Homeschool Geography
resources I have seen on the web.
Homeschool giveaways has
an excellent resource list of printables
too
FREE on the internet
What are some of your favourite resources ?
Tomorrow I will share with you some of my favourite History resources.
Blessings
Chareen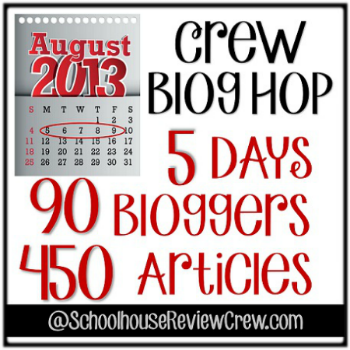 Be sure to hop on over to the crew blog to read more posts from this series